The Port and Harbour of Piraeus ( Pireas ) in Athens, Greece
The main harbour of Piraeus is the main shipping and ferry port for Athens. It lies about 10 km. to the south west of Athens. Ferries leave the port for a large number of islands and international destinations.

Pireas is the last station on the ISAP Line 1 train line going south. It's possible to connect to this line via the Metro. Buses, including the number 40, travel to Pireas from central Athens - Syntagma Square. It's also the terminal for the Peloponnese Railway.
Views of Piraeus ( Pireas ) Harbour and ferries
Piraeus Station is directly opposite the port. The first image is of enormous ferries. The main road is lined with a multitude of ferry booking offices, shipping companies and associated shipping businesses.
| | |
| --- | --- |
| | |
| Ferry operators near the port | One of the handsome churches |
There are different gates associated with different destinations - all written in Greek and English. Many have seating outside for waiting passengers. There are also a few coffee shops, kiosks and portable toilets. Illegal traders weave their way up and down through waiting passengers, attempting to sell counterfeit watches, binoculars, CDs and other lightweight products. Anyone can wander around and take a look at the ferries if these are of interest.
The road left out of the station leads initially to a small square, with a few benches, pigeons and shops. To the south, the main road is a busy business area and of little interest to tourists, containing many banks and shipping companies. There is a green narrow strip of garden with benches but not anything that is worth making the trek for. There are a couple of handsome churches if you're interested in that kind of thing.
Behind one of the churches, Ayios Nikolaos, is the Archeological Museum at 31 Chariláou Trikoúpi Street (closed Mondays, open 9.00 am - 3.00 pm Tuesday-Saturday, 9.30 am - 2.30pm Sunday). A little north is a Shipping Museum, and to the east, Zea yacht harbour, one of the natural harbours and popular tourist areas. There are the remains of an ancient theatre dating back to the second century BC. Further east still is the small harbour of Mikrolímano where there are numerous tavernas specialising in sea food overlooking the sea.
Please click onAthina the owl to return to the
Special offer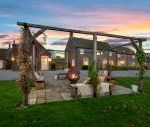 Price originally 400 GBP, Now reduced to 360 GBP
see more about available dates